Some of us old timers will recognise the surname Paskin as somebody who organised awesome social events, sometimes ran a bit (inbetween the parties) and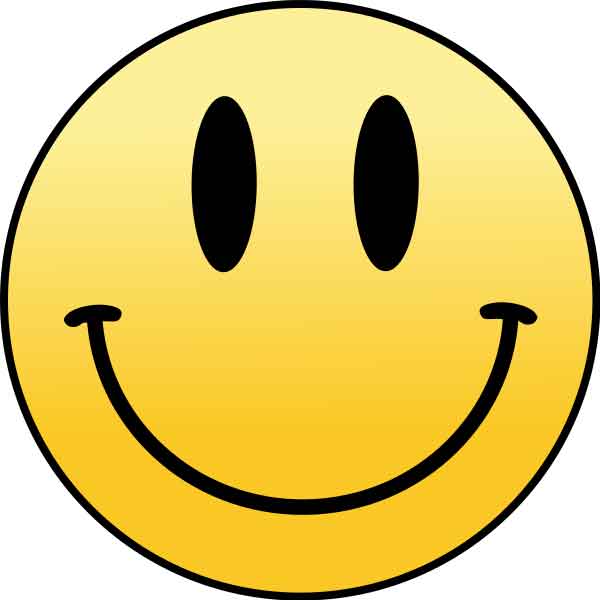 upped sticks and emigrated to Spain with his beautiful, long suffering wife, Paula. Well Gavin, I am delighted to say this article is NOT about you. Lol.
On Sunday I finally properly met Shaun Paskin. He has the most infectious smile and positive attitude and, through no fault of his own, has Gavin as his dad. Having welcomed Shaun to the Black Pear Joggers fold via social media, I had no idea of the story that this amazing young man had to tell. I am delighted that he has allowed me to share it with you as I am sure it could encourage anybody to put their running shoes on and get out pounding the pavements, whether for the first time or again. It is inspiring.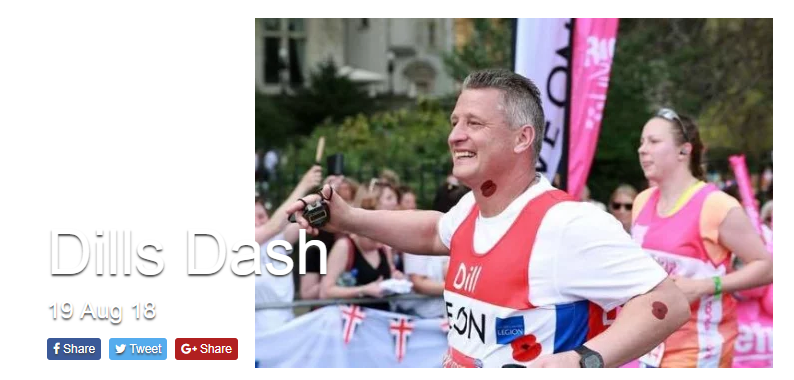 I'm getting ahead of myself. So, Sunday 19th August was Dill's Dash. My first face to face encounter with Shaun was marshalling at the water station on this humid race day. I recognised him from his facebook photo and beamed at him as he came towards me to avail himself of some much needed hydrating substance. Chris Attwood, his daughter Ellie and I were manning the station and we did our very best to encourage him and the 99 or so other participants in this popular, exclusive 7 mile run organised by Mark Dillon.
It wasn't until after the race that we caught up properly. I had returned to the race starting point after the
back runner (who just so happened to be my husband) had gone past and spotted Andrew Dodsy Graham and his lovely wife Penny who were conversing with Shaun. For once Dodsy was quiet and was looking on in some awe at Shaun who had just finished telling his story. He appeared veritably humbled and I could tell he was very impressed by the tale so I demanded that Shaun tell it again for my benefit.
Shaun suffers from relapsing remitting multiple sclerosis and was diagnosed in 2005 at 17. Although he doesn't take any medication for his MS he is being constantly monitored following treatment in 2016 & 2017 and mainly suffers with fatigue and ever increasing pain.
In October 2017 he had quite a severe relapse that affected his mobility and was forced to use crutches, eventually leading to the need for a wheelchair for most of December. It was in December 2017 that he decided he needed to put his best foot forward, literally. He decided to choose his own path to recovery and made the decision to sign up for the Great Manchester 10k in May 2018.
From that moment on the battle began. He slogged it out in the hydrotherapy pool, working with a physiotherapist to get him into the gym (this started early February) and consequently lost the crutches and started focussing on actual impact running. On 25th May 2018 he took part in and completed the Great Manchester Run 10K in 1 hour 24minutes and 11 seconds, averaging a pace of 13.33 minute/mile! A phenomenal achievement.
Since his first run in May 2018 his running has gone from strength to strength. He is now averaging 9.35 minute/miles, something the Tuesday night Riverside group discovered to their peril this week when he valiantly led the 10-10.30 group and was a tad faster than advertised. I'm sure everybody was just delighted he stepped up to the plate and took a group, but next week the group will be advertised at a slightly elevated pace to compensate.
This year's races (either run or booked) thus far:
| | | | |
| --- | --- | --- | --- |
| Race name | Distance | Date | Time |
| Manchester 10K | 10K | Sun, 20th May 2018 | 1 hour 24 11 secs |
| Malvern Joggers 10k, Welland | 10K | Wed, 13th June 2018 | 1 hour 21 33 secs |
| Tempo Run, Worcester cider relay | 2 miles | Fri, 20th July 2018 | 21 minutes |
| Dill's Dash | 7 mile | Sun, 19th August 2018 | 1 hour 9 minutes |
| Trust 10, Hanbury Hall | 10km | Sun, 26th August 2018 | TBC |
| Worcester 10 | 10km | Sun, 16th September 2018 | TBC |
| Sheepwalk shockers | 10km | 7th October 2018 | TBC |
| Worcester Santa Run | 8km | 9th December 2018 | TBC |
Questioning his running motives it was lovely to hear him say that he mainly runs because he enjoys it. Needless to say though, the effort he puts in to run helps distract him from the other pain he experiences, albeit a mental displacement as afterwards his body is usually physically screaming out in agony. So, next time you are struggling mentally or physically with Jacob's ladder or indeed just generally, perhaps remember that there is always somebody worse off than you and take heart that both the pain and the hill are surmountable.
I am also delighted that he is carrying on his dad's tradition and advocates the amazing group support supplied by Black Pear Joggers. Gavin, he is coming for your sub 1 hour 10km as well and I truly believe he will not only achieve that, he will smash it. So, get you trainers back on when you are over in a few weeks and get out with that amazing son of yours. He'll whoop your a**e and I for one, as I'm sure will you, will be delighted to see that.
What a journey and how inspirational this young man is. I was personally touched by Shaun's story, so much so that I wanted to share it with you all and I sincerely hope you can also take something away from it.
Shaun runs mainly for the MS Society and has raised over £1000 since he started this year. If you would like to sponsor him, details can be found on his Just Giving page: https://www.justgiving.com/fundraising/shaun-paskin1