Welcome to Black Pear Joggers
Worcester's friendly running club, with groups to suit all abilities from walk/jog to faster paced running groups. A Clubmark accredited club affiliated to England Athletics, we have a range of social and running events, taking part in many races and cross country leagues.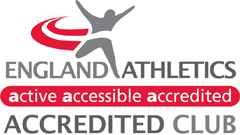 When we meet
To start with the club, come along preferably on our main club night on Mondays in your running kit to chat to people about the best group to join. Just say you are new and you will be pointed in the right direction. You can come along for up to 3 sessions with no commitment to join. Then if you enjoy it, you can become a member.
Upcoming Events
Important dates and popular events with the BPJs.