BPJ Jeremy Jones has created a 2015 charity calendar featuring many male BPJs in various states of undress; all taken in the best possible taste (well mostly). Profits from the calendars will be donated to St Richard's Hospice.
The calendars, which Mr Jones created with support from fellow BPJ Ian Wild, cost £10 with £8 profit from each being donated to St Richard's Hospice. To purchase a calendar bring cash on a Monday night or email Jeremy on [email protected].
To donate please visit www.justgiving.com search Jeremy Jones or text JVLM77 £(amount) to 70070.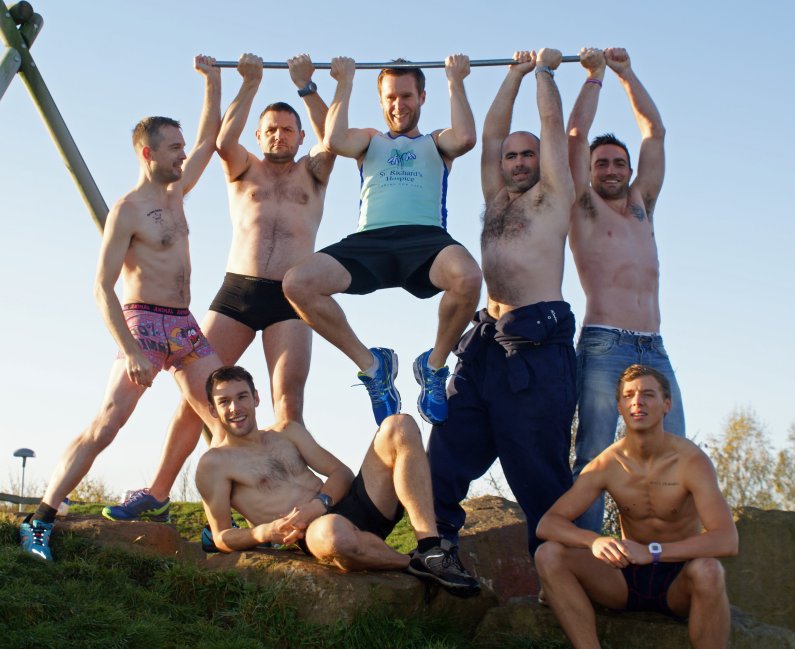 Back (left to right): Ian Wild, Steve Jones, Jeremy Jones, Jim Kent, Paul Childs
Front (left to right): Adam Jackson, Benjamin Dillon